Wednesday, October 19, 2022
The complete Programme of 5th SHOW OF SECOND-HAND BOATS IN LIVE STREAMING
ABAYACHTING PRESENTS THE 5th SHOW OF SECOND-HAND BOATS IN LIVE STREAMING!
READ THE COMPLETE AND UPDATED PROGRAMME *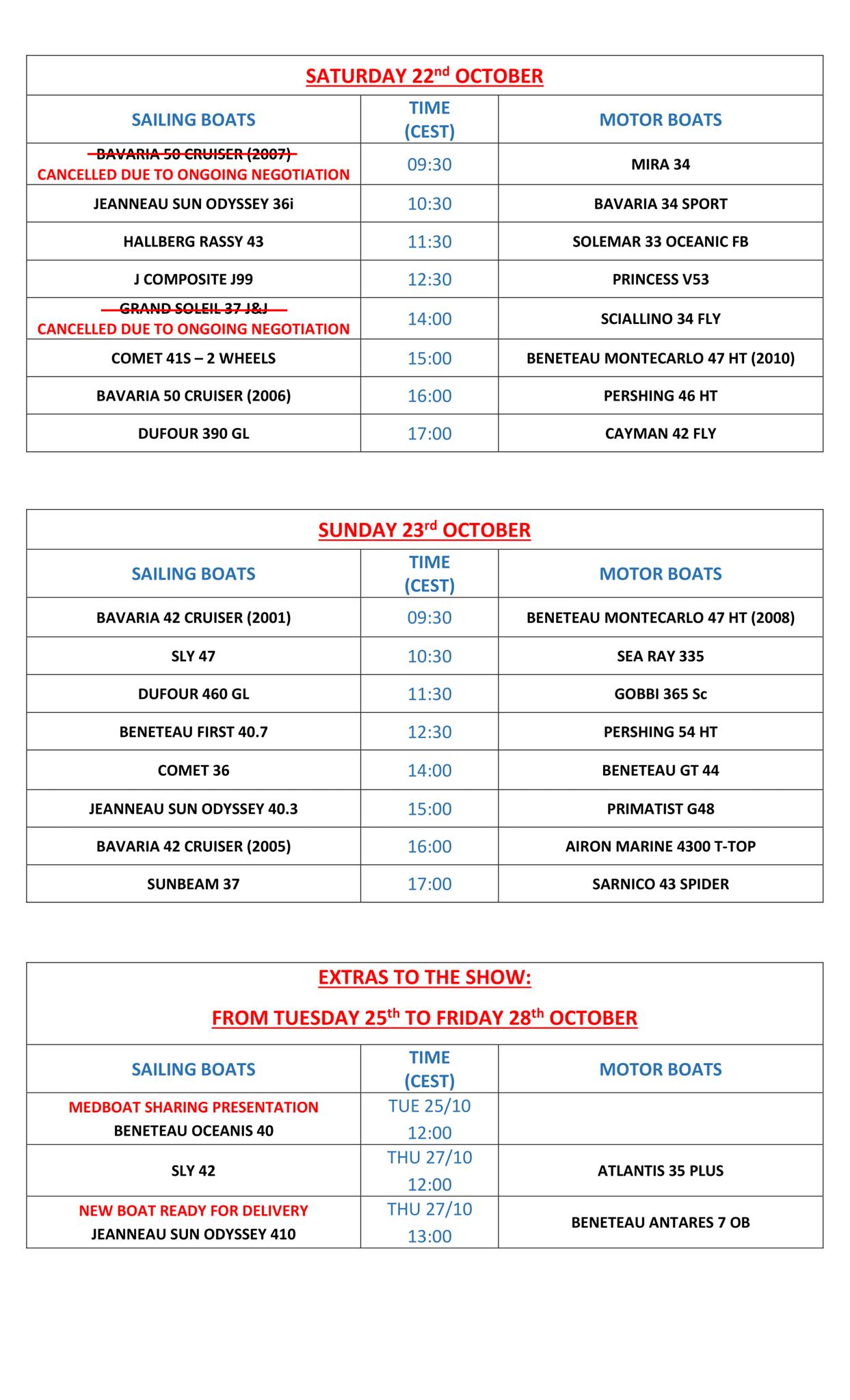 *The programme has been defined according to availability, logistics, weather conditions and it could change. Please check our website www.abayachting.com for updates.
Visit your next boat live… comfortably sitting in your armchair!!!
Spring is well known for bringing news and several things to do. This is why sometimes finding some time to visit a boat can be tough. Nevertheless, impossible is nothing with Abayachting: so here we are, after the success of the previous editions, we present the 5th Abayachting Show of second-hand boats in live-streaming!
THE ONE AND ONLY EVENT that allows you to be able to enjoy a visit on board led by a professional from our crew, still staying at home. You will have all the advantages of a live meeting, without all the stress and costs of a trip. The event is free of charge.
To enter the live sessions, just click here below:
SAILING CHANNEL: https://us06web.zoom.us/j/89512732583
MOTOR CHANNEL: https://us06web.zoom.us/j/98802989198
NEWS: Also on this fourth edition, it will be possible to follow the live sessions also on the Fabeook page of Abayachting: CLICK HERE
FAQ *What do I need to follow the video-visit? *A PC, tablet or smartphone An internet connection Eearphones or a speaker
Is the video-visit a recorded video or a virtual tour? No, the video-visit takes place live and will be led by the responsible for the boat, a professional from the Abayachting team who will provide you with all information about the boat, exactly as it would be in a real meeting.
Can I ask questions during the video-visit? Sure, it will be possible to comment the video with all questions you may have. A moderator will take note and the person leasing the visit will provide you with all the answers at the end.
How long does the video-visit take? According to the number of questions asked, the video-visit will take around 45 minutes.
Is there a subscription fee? No, the event is free of charge.